Ellen
Kaufman Dosick MSW, LCSW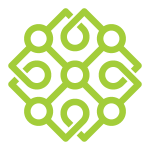 E
llen Kaufman Dosick is a Licensed Clinical Social Worker with degrees from the University of Chicago. She has been a practicing psychotherapist for over 40 years. She served on the faculty of the USC School of Social Work, and directed offices of the Jewish Family Service. She is the Master Practitioner of the psycho-spiritual modality, Soul Memory Discovery, and trains and certifies hundreds of Soul Memory Discovery facilitators around the world.
Ellen is a highly acclaimed international teacher who has led seminars, workshops and retreats in a wide range of settings. She is a frequent guest on SpiritTalk Live! an internet radio show on HealthyLife.net, and has been featured on a segment of the Daily Show with Jon Stewart.
For her deep connection with Spirit, and her incisive insights into the human psyche and cosmos in which we live, Ellen has been called a "modern-day prophet" and in 2007, was honored with the prestigious title of "Eshet Chazon", a "Woman of Vision" by Aleph: Alliance for Jewish Renewal.
Ellen is married to Rabbi Wayne Dosick, PhD, spiritual leader of the Elijah Minyan, retired professor of Religion and Theology at the University of San Diego, and author of nine books. With her husband, Ellen is the co-author of 20 Minute Kabbalah, and Empowering Your Indigo Child, and she channels the monthly Internet publication, The Cosmic Times: Spiritual News You Can Use.
Ellen and Rabbi Wayne live in La Costa, California, where their home is a center for learning, healing, and prayer, and a gathering place for lightworkers and spiritual seekers.
Thank you for the session . . . this work is so amazing!  I am eager to say the [processes] each day so that I may move forward now with joy!

Thank you for the session - it struck me profoundly.  I am just waking up a new part of me now.  So amazing!  Thank you for sharing this gift.

I treasure our work together - how very beautiful!  I once again have HOPE about regaining perfect health!

I have not enough words to begin to thank you for the gifts you've imparted to me during and after our session.  My heart is full!  I awakened with a newness and energy I've not had before.

Thank you for the fabulous Soul Memory Discovery session.  I'm in such a different space emotionally and spiritually.  My grief has lessened enormously, and I feel filled with Joy and Hope again.  It feels like every cell of my being is "humming."  And humming a very new tune!

The [session] I had has literally changed my life.  I have a calm and peace that has returned that I haven't felt in 10 years - [it] made my whole life make sense.  I feel so relieved and so clear and so connected to my source again.  Saying Thank You doesn't begin to cover the gratitude I have in my heart.

Thank you for the time we spent together.  It has been quite an awakening - all of a sudden people are complementing me - telling me how much I have improved.  I find myself more relaxed - to my own surprise.  I don't feel so alone anymore - I am so grateful.

I am so thankful you have this gift to share with us!  Thank you for helping me out of the darkness into the light.

Sometimes I am truly amazed at the answers Source provides us [during a session], and I'm so very happy I have someone like you in my life to help me figure [them out].  Thank you, again!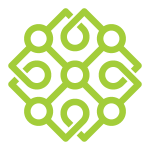 Ellen's Story
M
y name is Ellen Kaufman Dosick, and let me assure you that I am a relatively normal, traditionally-trained professional person. I have been a psychotherapist for over 40 years, committed to supporting my clients and helping them achieve their goals.
For 20 years, I suffered from a degenerative auto-immune disorder that by 1989 had progressed to the point where my doctors told me that I probably had only another 5-10 years to live. Some of my systems were beginning to go into crisis, and I was allergic to most foods.
Feeling desperate for some help and at the prompting of friends, I went to see a woman who looked at past lives as possible sources of current illness. I didn't know if I even believed in past lives, but I figured I didn't have anything to lose.
Roni Reynolds — now of blessed memory — and I sat together for a couple of hours, for an intense, but quite delightful session. I didn't put too much stock in it, certainly didn't count on any results, and in fact forgot about it, until…
…Six months later, I returned to my doctor for my semi-annual bloodwork. She looked at the results, and couldn't believe what she saw — all but one of my blood numbers was in the normal range. Somehow, in spite of my dismissal of the session with Roni, I was healing!
The work I did with Roni was the "seed" process that has developed into the Soul Memory Discovery work. Over these past 30 years, Soul Memory Discovery has emerged and grown itself into a technology that becomes more and more laser-fine. It will continue to evolve into ever-finer forms as Earth and Humankind grow and evolve.
In 1995, I stopped doing "regular" traditional therapy. Soul Memory Discovery is the only work I do now, because in over 6,000 sessions, I have found it to be the most effective change-tool I have ever come across.
In 1997, I began teaching Soul Memory Discovery to other therapists, healers, clergy, and physicians, and there are now hundreds of Soul Memory Discover Facilitators providing this work around the globe.
This is an awesome process and I am always amazed and humbled by its beauty and power. I invite you to share it with me.
Find a Soul Memory Facilitator