publications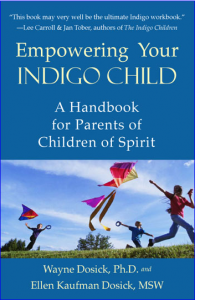 Ellen and her husband Rabbi Wayne Dosick, Ph.D. are the co-authors of Empowering Your Indigo Child; A Handbook for Parents of Children of Spirit, the world's first and only spiritual healing for Indigo Children – and Adult Indigos, too.
The Indigo Empowerment work is the companion work to the Soul Memory Discovery Process, and together, make for an extraordinary spiritual healing practice that is successful and fulfilling, in beautiful and satisfying ways.
For more information on Indigo Children, CLICK HERE
.
.
.
.
The Real name of God
.
The Rea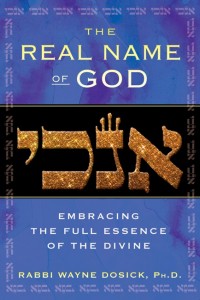 l Name of God is the intriguing and fascinating account of the revolutionary discovery of the Name of the Whole, Complete God, and coming to know the grand God of the vast universe, and the Inner God of breath and soul; a journey on pathways of mind and spirit that brings each one of us into deep, personal, intimate, loving relationship with God, and closer to a world of Oneness.
In this stunning new book, Rabbi Dosick invites every person on Earth to come to The God Revolution: to journey to Sinai once again to discover the real Name of God, to experience the Four World Changing Re-Formations, and to meet God — Face to Face. In response to The Real Name of God, Rabbi Dosick has been called "a rational intellect with the soul of a mystic," and "a spiritual master of our time."