Pin It
Out of Time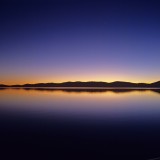 I don't know about you, but I have just completely run out of time!  It's not like I am trying to cram more into the same 24 hours.  I couldn't possibly!  I'm sure you couldn't either.  It's like I've literally run out of Time — like running out the door of my house — and there is no more house around me.  I am outside of my house.  I am outside of Time.
It couldn't happen at a worse time.  I have so much to do!  And in addition, I'm hearing from so many, that no one can actually work through the day in a focused way without being hit by bouts of such extreme sleepiness, that we all have to run to lie down for 10 minutes, because otherwise, we will absolutely fall asleep standing up!  And every one of these is another 10 minutes I don't have time for!  So then I think I'll just make the time, and energize myself with a good meditation, but when I sit down, the mind is going 100 miles an hour, and will not quiet down!  So we are out of time, narcoleptic, and full of monkey-mind!
What's going on?? The Codes for Human Evolution changed and the activation began on July 17th.  This is probably the biggest thing that has ever occurred for Humankind, and will shift everything over the next four years and more.  And with that opening, I believe many of us have been thrust forward a little bit – in time!   Over the next few years, more and more, we will move from linear, chronological Time, to the experience of the NOW moment, in which Time, as we know it, shuts down.  So we are literally running out of Time!
And I think in those moments of extreme sleepiness, we are being downloaded with some of the new stuff that we have to know to be able to function in this new evolution. And I think there is just so much that is new to be taken in, that our minds are in overwhelm, and just cannot empty right now.
The good news about being thrust forward is that moving further and further into 5-D Consciousness also means that we become more and more available to the flow of abundance.  And we know, from the June Cosmic Times, that there is an opening for abundance for us at the end of the Summer.
So how do we live like this?  And what can we look forward to in terms of this new evolution?   And how does all of this affect our world?  And what do we need to do to access this opening for abundance? And how does one live in the NOW moment?  And what does that even mean?    And where is 3-D?  And how are we supposed to get everything done?
The great news is that all the juicy details are in the new August Cosmic Times, coming to you later this week!  If you are not already subscribed, please don't wait — this is an issue you cannot afford to miss.  It's easy.  Just click HERE, sign up, and with your year's subscription, you will also receive the gift of the June and April issues.
Whew!!!  Enjoy the new Cosmic Times, and I'll see you in 2 weeks!
Much Love,
Ellen