Pin It
Details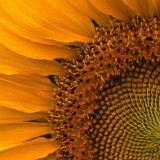 If your life is in total disarray, and the only thing you are aware of is complete chaos, you are right in sync with all that is!  If your piles have piles, and your lists have lists (and of course you can't find them), if drawers are so stuffed with whatever you have indiscriminately been throwing into them that they no longer close properly, and your closets could be mistaken for the county landfill, welcome to the club!  Can't make sense of your calendar?  Running around like a chicken without a head?  Aren't sure what day it is today?  Feel like you're not on top of anything?  Haven't seen your desk in longer than you can remember? (which is probably just yesterday).  At least you're in good company!
The last dregs, the last crumbs of 3-D are being shoved through the cracks in our worlds right now, and we are being snowed under by all the details, the detritus of 3-D.  At the end of the Summer, we will find that great opening for the possibility of 5-D Consciousness, and so what's left of 3-D is working its way through our lives at this time — and for the next 3 weeks or so.
In that higher 5-D Consciousness, what we will find is that the details that we are currently drowning in, take care of themselves, easily and effortlessly — leaving us free to focus on larger, more meaningful pieces of our world.  Things get quieter, more joyful, deeper.
Most of us are beyond exhausted — because in 3-D it takes all of our energy (and much more) to attend to these details that will be as nothing in that higher Consciousness of 5-D.  I don't know about you, but I am certainly looking forward to having all the energy and clarity I require and desire!
In the meantime, we can use the process for closing Open Loops that is in the June edition of the Cosmic Times, to restore big chunks of our energies, and continue to move forward  (if we can remember where "forward" is!)  If you did not receive your June Cosmic Times, please click HERE, to subscribe, so you can have this valuable resource for yourself.   And if you are hungry for, and ready for a deeper journey, while you are on the website, please consider joining the Mastership Program, which will begin in the middle of July.  If you are interested and have questions about this, please feel free to call me at 760-943-1674.  I will look forward to hearing from you.
See you next week!
Much Love,
Ellen
Share