Pin It
Grounding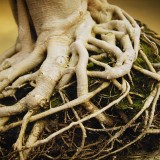 Whew!!!  It seems like every week, we say, "Wasn't this the wildest week, ever??"  And this week, had to be, surely, the wildest week ever! (until next week!)   The amount of craziness in our lives and in the world is remarkable.   There is a lot that is blowing up, but there is a lot that is seeming to finally land, as well.  Again, I think that if we can possibly refrain from judging this as good, and that as bad, we will find that we can cruise along much more easily — and that it really is all OK.
Yes, there are mini-explosions going on all around us, at all levels.  All structures, both external and internal are shattering.   It looks like the Grand Finale of a big fireworks show — and we won't even speak about what it feels like!
All of this is so that it can be so much easier to re-create along completely new lines, in accordance with brand new designs.  And some things are already landed in that re-created resolution phase.  But don't count on any kind of stability — because the new designs call for tremendous flexibility, so that ever-constant change becomes the norm —  so that change can happen easily, without any of the resistance the world normally puts up.  It's like how we now build tall buildings on a foundation of ball bearings, so they can roll with earthquakes.  We, and everything that will last in our world, are being rebuilt on ball bearings.  No more solid foundations — to anything.
And with this comes a level of chaos and wildness that no one has experienced ever before.  What do we hang onto while everything both within and without shatters, crumbles, vaporizes, and becomes completely fluid?
Many of us have felt lately like we have lost our sense of balance, like we have come ungrounded, as though we are not clear about where we are, or where our bodies should be.  Many of us are falling, having car accidents, bumping into things.  Some of us are feeling dizzy. Some of us have terrible headaches. Most of us are having good cries several times a day. I don't know anyone who is not completely and utterly exhausted.  And most of us seem to be feeling thoroughly insane — while having a deep-down knowing that we are actually fine, and that somehow, it is actually OK.
So what do we hang onto?  We can't ground to Earth, because there is nothing solid there.  We can't ground to our 3-D selves, because there is nothing solid there.  We surely can't ground to any of our ego-identifying places — our relationships, our work, our bodies, our pleasures, our communities, our activities — because surely, there is nothing solid there.
There is but one ever-lasting constant, and that is our Point of Essence, our I Am Presence, our GodSelf, the highest subtle body we have, the one we share with God.  That is not shattering or exploding or shifting.  If we can remember to take ourselves there, to live from that place, to perceive our world from that perspective…  That most vital part of us is awash in the perfection of pure ever-flowing Love and Light.  It is who we are.
The June edition of the Cosmic Times just came out.  Grab your subscription HERE.  Read it.  It helps.  Get your Open Loops closed.  It helps.
We are in fantastic times.  We are headed for the Garden of Eden.  We can remember.
See you next week.
Much Love,
Ellen
Share