Pin It
Closing and Opening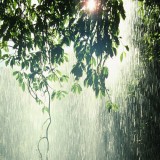 Many of us are in such deep crisis right now.  The really big life lessons are in our faces — and we've got to learn them in order to crack through into 5-D.  And so the universe seems to be unrelenting in its insistence that we close these old Open Loops.  And life will continue to be pretty hellish until we agree to let go of the façade in which we have confined ourselves, and step forward into this truer expression of who we are.
These particular issues are so big and so old, that if we look closely, we can see that they have been dogging us most of our lives.  And if we look back further, we can see them as recurring motifs in previous lifetimes, because they go all the way back to our primordial origins in other worlds in other planets.  These issues are the stuff of our Ancient DNA.
We have always had a choice about whether or not we will attend to these issues.  And of course, we still have a choice.  However, we need to understand that we are unable to move into a full-fledged 5-D Consciousness, so long as we carry with us these layers of trauma mutation in the Ancient DNA, because in 5-D Consciousness, this Ancient DNA comes fully awake as well — and there is no place in 5-D Consciousness for the expression of these layers of trauma mutation.   So we need to get to work!
So many of us have been feeling such high anxiety this week!  For some of us it gets tied to specific issues, like money or health or relationships.  For many of us, it is feels like free-floating anxiety.  No matter what, it doesn't feel very good!
The good news is that even though it feels like we must be tuning in to some kind of impending doom, it probably is not personal, nor is it about the specifics of our individual lives.  It doesn't even seem to be about a specific upcoming event in the world.
What's happening is that there is an amazing opening that is coming this Summer, that will open our world for us in ways that we have not seen before, and huge adjustments are being made in preparation for this.  (And we cannot partake of this until we have closed those Open Loops and released the layers of trauma mutation from the Ancient DNA!) And so, once again, our world shifts and changes, and the old cellular programming experiences this as "Danger" — and we feel anxiety.
To find out about this incredible opening, and what we can do to ready ourselves for it, please make sure you will receive the June edition of the Cosmic Times, due in your mailbox in about 2 weeks.  You can subscribe, and also receive the gift of the heavy-hitting April issue, by clicking HERE.  See you next week!
Much Love,
Ellen
Share