Pin It
Closing Loops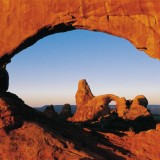 It seems that we say this at least every other week — but oh! what an intense time this is!!!  We had a bit of a breather a couple of weeks ago, which only lasted for maybe a few days — and then, wham!  we are right back in it!  "It" meaning that huge sense of overwhelm, caused by having too much to do in too few moments, coupled with a distinct aversion to doing anything at all.  Do you recognize this?
This time however, all of this is further complicated by crises which are erupting all around us — real crises, like family members and animals being very ill, or injured, or being close to death; or losing a job, or being threatened with the loss of a job; or divorces or marital separations; or big, imminent family changes; or impending legal issues and/or financial issues; or….  It is a time!
If you find that you are, at times, really wanting to leave the planet — don't.  Besides all of the above, there are good reasons for your suicidal desires — which will pass! (See the upcoming Cosmic Times!) At the very least, you may be reeling under the stress, or disappearing into your favorite addiction, or succumbing to your own little cold or flu or aches and pains.  Ouch.
We are moving into a New World.  To do this, we have to let go of what has been.  How do you let go?  You complete as many loops as you can.  You resolve as many unfinished pieces as is possible.  What is happening right now, is that any open loops we have are coming forward for completion.  Our work right now is to close loops.  Any unresolved pieces are presenting themselves to us, right now.
If we could have resolved them using 3-D skills, we already would have, a long time ago.  They are open because they can only be closed if we come from a 5-D, quantum position, using 5-D, quantum skills.
Believe it or not, this is easy to do — from 5-D.  To find out how, definitely sign up for the Cosmic Times, due out in your email in 2 weeks.  If you do, you will understand the much larger picture, and know how to let go into that quantum state!  Please CLICK HERE to subscribe.
Much Love,
Ellen
Share