Pin It
With Hearts Wide Open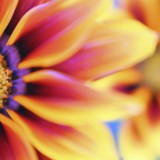 There is an old uncomfortable archetypal myth about the terrible mother-in-law, who refuses to let go of her son, and makes her daughter-in-law's life miserable by continuously finding fault with her, always attempting to break up their marriage.
My mother-in-law died last Tuesday night.  She rendered this myth totally null and void.  Roberta was the most wonderfully excellent mother-in-law any woman could ever want.  A feisty, stubborn woman, with strong opinions about everything, Roberta was always incredibly supportive and encouraging, honoring and complimentary, respectful and sensitive towards me.
You have to understand that even though Roberta knew all about my involvement with the spiritual world, she would have nothing to do with it.  She thought it was a bunch of hooey, and just laughed at us when we talked about the other side of the veil.  We fondly called her a "militant rationalist," and she proudly wore that title.  Roberta loved that rational, logical, practical life of the mind, and thank God, enjoyed her sharp, clear, critical thinking for 89 years, all the way through her last peaceful breath.
Roberta listened to every one of Wayne's SpiritTalk Live! radio shows (on Wednesdays at www.HealthyLife.net), and gave him the "New York Times" review every week after the show.  When I had been on the show, talking about the Cosmic Times (at www.soulmemorydiscovery.com) her comments were along the lines of, "You know, I don't hold with anything she says, but her voice is so lovely, and she's such a nice person!" or "You know, I don't know what she's talking about, but she has such a wonderful way of communicating!" 
Roberta often quoted her beloved Shakespeare's Polonius, "To thine own self, be true," and she was.  She fiercely stood on her rationalism, and never thought about budging.
And she loved me anyway.  As open as her mind was, her heart was open more.  It was that open heart that carried all of us right up to the threshold of 2012.  And it is that open, loving heart which is capable of holding duality in the Oneness which will enable this world to right itself in this great year of massive transition.
Roberta, we ask that you inspire every one of us to open our hearts so wide that each of us can do as you taught us – and hold all the seemingly opposing fragments of this world in the Oneness of love and compassion.  Thank you.  We hope to make you proud. We love you!
Ellen
Share